Get Your First Lesson Free on Youtube
Join the Discord Community
You Can Learn Martial Arts at Home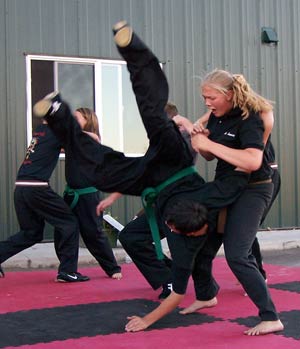 Over 30 years of teaching martial arts. 8 years teaching online. You won't find that level of experience anywhere else
Teaching a pure art. Not adulterated by competition or commercialization
We teach adults and always have. Not a glorified babysitter. Real teachers.
Whether you are looking for self defense, fitness, developing discipline, or personal development this is the place for you. Short easy lessons you can easily work into your day. Designed specifically for beginners. If you are ready to lean click the button below and start today.
Get Your First Lesson Free on Youtube
Join the Discord Community
A Rare Martial Art That Has Been Quietly Preserved By A Few Devoted Practitioners
Now it's time to bring it to those who desire to learn. We've been teaching this pure fighting kung fu to a select few for over thirty years. It has principles of body motion not found elsewhere. Learn a natural way of moving your body. Feel powerful. Feel amazing.
Do You Have a Strong Desire to Learn?
Body shape or size really doesn't matter. The art is based upon principles of body mechanics that allow anyone to create immense power. Size and strength are not what make this happen. That's all it really takes. A strong desire to learn. If you have that you'll be successful.
We've spent decades developing our unique methods of getting beginners up to speed fast. Learn how we can make learning the most sophisticated art in the world easy to understand and simple to learn. Click the button and join today.